We all agree that the field "Stage" on Idea/Demand and Project is appreciated by users, but if we use the Teamspace feature plugin it's possible to have some trouble.
In case I create a new state for tsp1_demand, we'll see only the default image and the table name showed on the stage field will be "Demand", instead of "Teamspace1 Demand".
Bad.

The object where you can configure the image is "Demand Stage Config"; even if we add correctly a new record for the new state, nothing will change.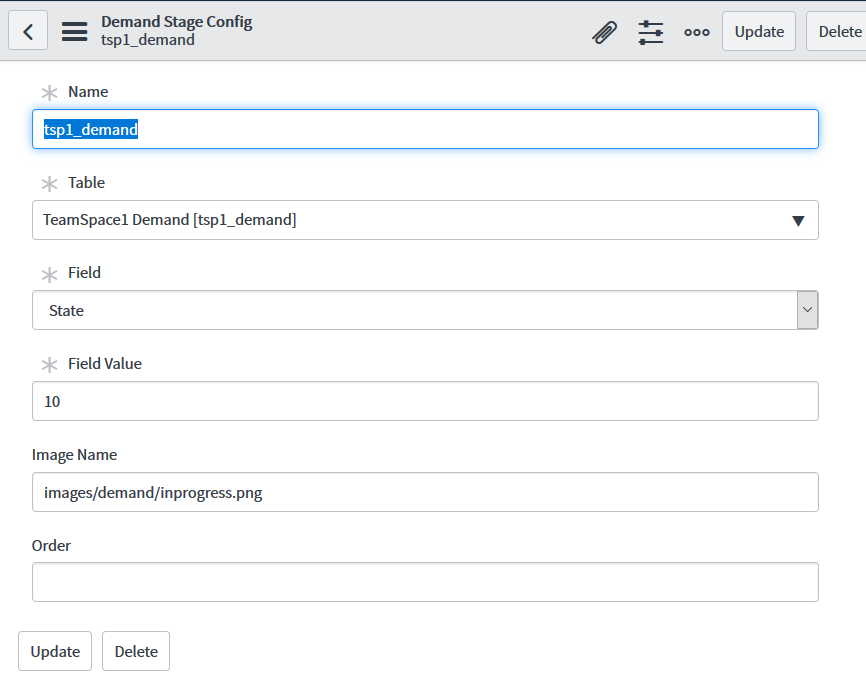 The problem is in the script include "DemandStageChoices" that simply… ignores the teamspace feature, both of the image and the table name.
To add the teamspace1 demand(tsp1_demand) feature is essential to change the method "getDemandChoice"
By adding these lines, the script include will look for the teamspace1 records and everything will work properly.
It's possible to choose as image any image displayed here: https://YOUR_INSTANCE.service-now.com/image_picker.do